Hillary Clinton's Chocolate Chip Cookies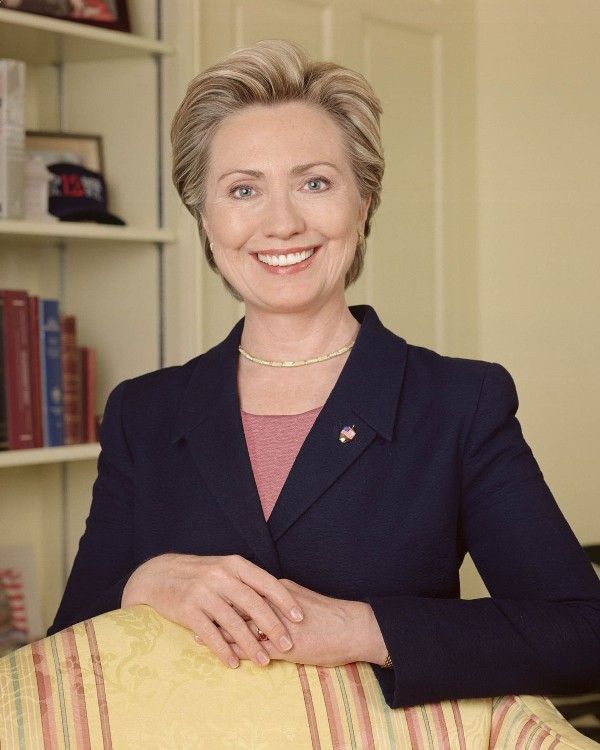 You may or may not be old enough to remember the little blip about this recipe. Talking to Nightline's Ted Koppel on March 26, 1992, Hillary Clinton said, "I suppose I could have stayed home and baked cookies and had teas, but what I decided to do was to fulfill my profession which I entered before my husband was in public life." This innocent statement raised the shackles of stay-at-home cookie-baking moms (and others), but everyone wanted a recipe!!
1½ cup unsifted all-purpose flour
1 tsp. sea salt
1 tsp. baking soda
1 cup solid vegetable shortening
1 cup firmly packed light brown sugar
½ cup granulated sugar
1 teaspoon vanilla
2 eggs
2 cups old-fashioned rolled oats
1 (12-oz.) package semi-sweet chocolate chips
Preheat oven to 350°F. Grease baking sheets. Combine flour, salt and baking soda. Beat together shortening (I suggest substituting butter or lard), sugars and vanilla in a large bowl until creamy. Add eggs, beating until light and fluffy. Gradually beat in flour mixture and rolled oats. Stir in chocolate chips. Drop batter by well-rounded teaspoons on to greased baking sheets. Bake 8 to 10 minutes or until golden. Cool cookies on sheets on wire rack for 2 minutes. Remove cookies to wire rack to cool completely.