Peter Ward's Pint Glass Soda Bread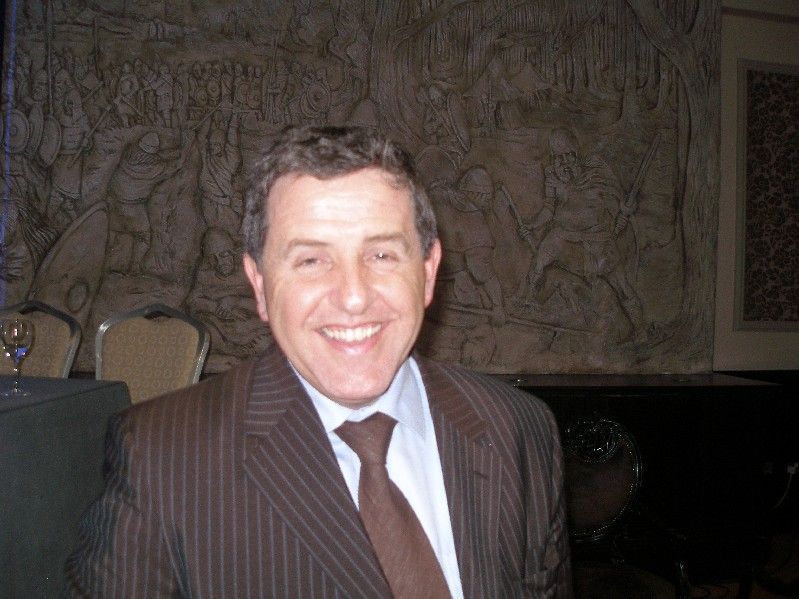 This recipe is from Peter Ward, Chairman of Ireland's Bord Bia Taste Council, artisan food producer and owner of Country Choice in Nenagh, County Tipperary, which is a "mecca for food lovers."
Ward promotes Ireland's artisan food sector and the role of culinary traditions in value creation for destinations. With only a pint beer glass as a measuring tool, it's simple enough for anybody to make. As a note to my American readers,  you can find Guinness pint glasses at Target.
1 pint glass coarse whole meal flour
1 pint glass white baking flour
¾ pt. buttermilk
1 tsp. sea salt (enough to coat the bottom of a pint glass)
1 tsp. baking soda, measure as above
1 tsp. butter, I would add more myself
Mix the dry ingredients, add the wet, mix until all ingredients are moist, gently and quickly shape into a round loaf and bake for about 30 minutes at 350°F. Be sure to tap the bottom of the bread. If its done, it should have a hollow sound.
P.S. Since Peter is in touch with purveyors and chefs across Ireland, I asked him to recommend his favorite restaurant(s) in Dublin. Here's his list:
1) Chapter One--www.chapteronerestaurant.com
2) The Merrion Hotel--www.merrionhotel.com
3) Winding Stair--www.winding-stair.com