Nancy Reagan's Brownies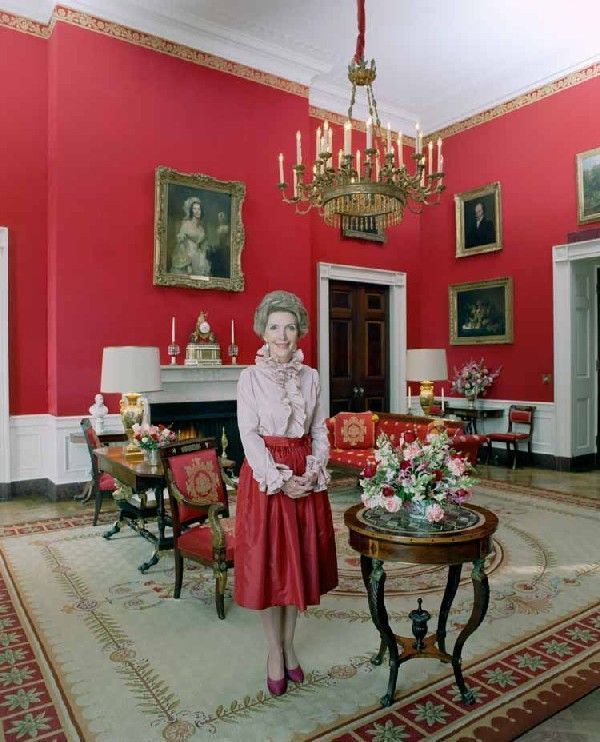 When I called the Reagan Library in Simi Valley, California to get a recipe, I was told that the former First Lady is not too fond of sweets, but they gave me this recipe for brownies. I haven't tested it yet, but I will post any changes after I do. If you try it first, I would love some feedback.
3 sqs. semi-sweet chocolate, (1 oz. each)
2 sqs. unsweetened chocolate (1 oz. each)
3 sticks (1½ cups) butter
6 eggs
2 cups white sugar
2/3 cup cake flour
1½ tsp. salt
1 tsp. baking powder
1 Tbsp. vanilla extract
2 cups chopped pecans
Melt chocolate and butter; set aside to cool. Preheat oven to 350°F degrees. Beat eggs; add sugar and beat until light and fluffy. Sift the dry ingredients together, add to the butter mixture and stir to incorporate. Add the vanilla and pecans, fold to incorporate.
Pour the mixture into a buttered and floured 12x18-inch pan. Bake for 30-35 minutes or until a toothpick comes out clean. Cool and sprinkle with confectioners' sugar. Cut into squares.